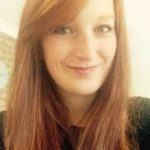 Firstly, a big thank you to all the students that voted for me, and everyone who asked me questions.
It was an absolute job to talk to so many of you and hear your questions, I had some fantastic ones that really made me think! I would also like to give a big shout out to all the other scientists in the Cells Zone. It was really fun to take part alongside you and you all did so well at answering some challenging and entertaining questions! And of course a massive thank you to the amazing mods and organisers who kept the whole event running smoothly, it would have been impossible without all of you.
I had the best time taking part in I'm a Scientist, Get me out of here! When I signed up to take part I thought that it sounded fun and it would be a good public engagement activity to do. The event completely exceeded my expectations. It was so exciting to be talking to so many students and to watch you all getting excited about my research, as well as seeing that we scientists are normal people too! Taking part has made me think more about what else I can do to help students understand the world of a scientist and broaden horizons. Winning the competition is the biggest cherry on top of that cake and I am so excited to continue my public engagement journey!
Scientists! If you'd like the chance to win funding for your own public engagement work, apply for the next I'm a Scientist, Get me out of here: imascientist.org.uk/scientist-apply